Direct Number:
(502) 709-9992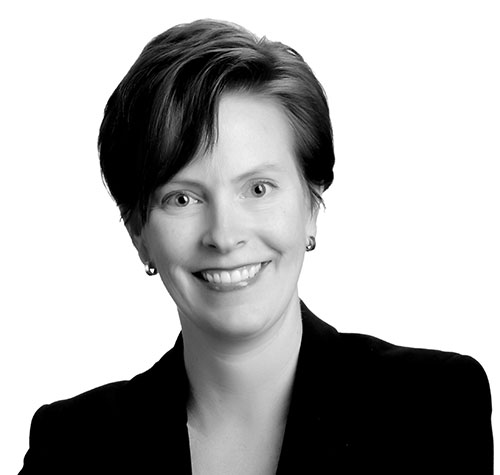 E-Mail:
jamie@burkeneal.com
Before Burke Neal PLLC, Jamie Neal served as counsel for Stites & Harbison, one of the largest firms in the Southeast. As a member of the firm's medical device litigation group, Jamie defended cases across the country for a major medical device manufacturer. As a member of the appellate practice group, Jamie handled appeals in state and federal courts including the Supreme Court of the United States. Clients and other lawyers routinely called upon Jamie to address critical legal issues at both the trial and appellate levels.
Jamie has extensive litigation experience in the areas of personal injury, wrongful death, insurance coverage disputes, product liability, and professional malpractice. She has represented individuals, businesses, and industry groups in commercial litigation, business contract disputes, and intellectual property claims. With a background in industrial engineering, Jamie also served on a nationwide team of engineers and lawyers for a Fortune 500 company.
In 2005, Jamie accepted a full-time visiting law professor position at University of Louisville Brandeis School of Law, her alma mater, where she was named the Most Outstanding Law School Graduate.
After more than fifteen years as a trial attorney, appellate advocate, and law professor, Jamie established Burke Neal PLLC with fellow appellate attorney, Kevin C. Burke. Her practice now focuses on state and federal appellate litigation, strategic legal counseling, and trial-level briefing for solo practitioners, trial attorneys, and firms of all sizes.
PROFESSIONAL RECOGNITION AND ACHIEVEMENTS:
Full-time visiting law professor, Brandeis School of Law at the University of Louisville
Selected to Kentucky Super Lawyers®, highest possible ranking in Kentucky appellate practice by Thomson-Reuters, a national lawyer rating service
Graduated summa cum laude, University of Louisville Louis D. Brandeis School of Law, J.D.
Most Outstanding Law School Graduate
University of Louisville Student Commencement Speaker
Senior Editor, Brandeis Law Journal
EDUCATION
University of Louisville Louis D. Brandeis School of Law
J.D., summa cum laude, 2000
Most Outstanding Law School Graduate; University of Louisville Student Commencement Speaker; Senior Editor, Brandeis Law Journal; President, Brandeis Society; Trademark Moot Court Team Member; Highest Grade Awards: Trial Practice, Legal Research, Civil Procedure I & II, Property I & II, Contracts II, Business Torts, Domestic Relations, Constitutional Law II, Secured Transactions, Decedent's Estates and Trusts
Purdue University
B.S., with distinction, 1996, Industrial Engineering
Tau Beta Pi, National Engineering Honor Society; Alpha Pi Mu, Industrial Engineering Honor Society; Dean of Engineering Scholarship; General Motors Women in Engineering Merit Award and Scholarship; Industrial Engineering Student Advisory Counsel, Assistant Chairperson; Delta Gamma National Sorority
COURT ADMISSIONS
Kentucky State Courts
United States District Court for the Eastern District of Kentucky
United States District Court for the Western District of Kentucky
United States Court of Appeals for the Sixth Circuit
United States Court of Appeals for the Seventh Circuit
United States Court of Appeals for the Eighth Circuit
United States Court of Appeals for the Ninth Circuit
Supreme Court of the United States
MEMBERSHIPS
American Bar Association Council of Appellate Lawyers
Kentucky Justice Association
American Association for Justice
Louisville Bar Association
Kentucky Bar Association
Women Lawyer's Association of Jefferson County
ARTICLES AND SPEAKING ENGAGEMENTS
"Introduction to Appellate Practice," Louis D. Brandeis School of Law, Basic Legal Skills Class (February 2019)
"Court of Appeals and Supreme Court Key Decisions from August and September," Kentucky Justice Association, The Advocate (November/December 2018)
"Court of Appeals and Supreme Court Decisions for February and March," Kentucky Justice Association, The Advocate (May/June 2018)
"The Intersection of Appellate Practice and Product Liability Law," Louis D. Brandeis School of Law, Product Liability Class (March 2018)
"Introduction to Appellate Practice," Louis D. Brandeis School of Law, Basic Legal Skills Class (February 2018)
"Court of Appeals and Supreme Court Key Decisions from August and September," Kentucky Justice Association, The Advocate (November/December 2017)
"Court of Appeals and Supreme Court Decisions for February and March," Kentucky Justice Association, The Advocate (May/June 2017)
"Baptist Health Richmond, Inc. v. Clouse: The Latest Chapter in the Discovery of Medical Incident Reports," Kentucky Justice Association, The Advocate (January/February 2017)
"Making the Case for Loss of Parental Consortium in Non-Death Cases," Kentucky Justice Association, The Advocate (November/December 2016)
"How to Win at the End: Kentucky Appellate Practice," Kentucky Justice Association, Seminar (June 2016)
Adjunct Professor of Law, Products Liability, Brandeis School of Law at the University of Louisville (Spring 2014)
"Assisting Victims of Domestic Violence," Louisville Bar Briefs (May 2009)
"Federal Jurisdiction Based on Removal: A 50-State Survey," Kentucky and Georgia Chapters, American Bar Association, Section of Litigation, Pharmaceutical Subcommittee of the Products Liability Committee (December 2008)
Visiting Professor of Law, Torts, Brandeis School of Law at the University of Louisville (Spring 2005)